Cold-pressed virgin coconut oil TROPICANA | Home
October 12, 2022
2023-08-26 18:25
Cold-pressed virgin coconut oil TROPICANA | Home
TROPICANA ANTI-HAIR LOSS PRODUCTS
Reduce hair fall
& Regrow hair naturally
With 5 natural extracts plus Biotin
TROPICANA ANTI-HAIR LOSS PRODUCTS
Reduce hair fall
& Regrow hair naturally
With 5 natural extracts plus Biotin
Let's Coconut Oil Take Care of Your Health
Contains high Monolarin content from coconut kernel coat which support your health
Let's Coconut Oil Take Care of Your Health
Contains high Monolarin content from coconut kernel coat which support your health
International Organic Certified Standard USDA | EU | JAS | KOERAN
From organic farm in Surat Thani, Southern Thailand
International Organic Certified Standard USDA | EU | JAS | KOERAN
From organic farm in Surat Thani, Southern Thailand
Take care your health with organic coconut oil
Contains higher Monolaurin from coconut kernel coat which good for health
TROPICANA ORGANIC COLD-PRESSED VIRGIN COCONUT OIL
WE MADE WITH CARE IN EVERY PROCESS
With more than 80 years of the coconut farming wisdom passed down through generations from the Tapi basin in Surat Thani, TROPICANA has been in a quest to discover and create the finest natural products for health and beauty.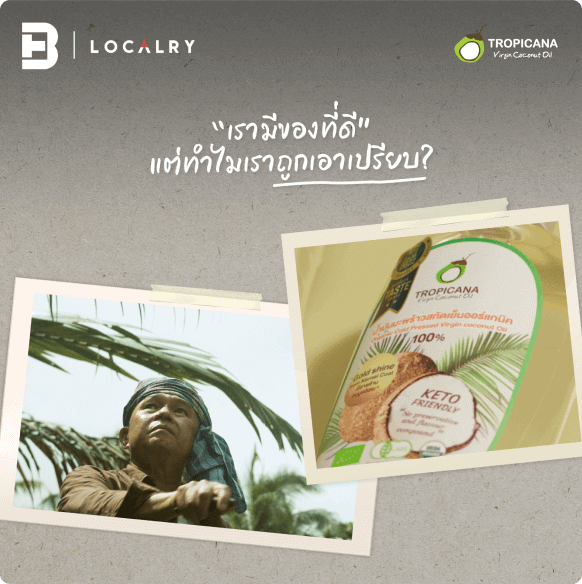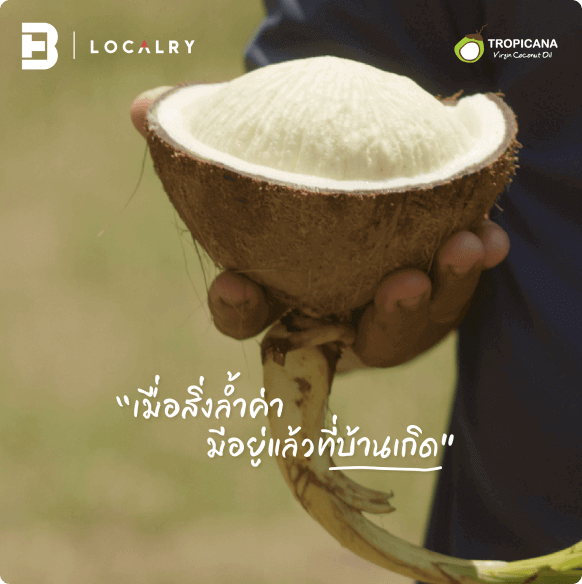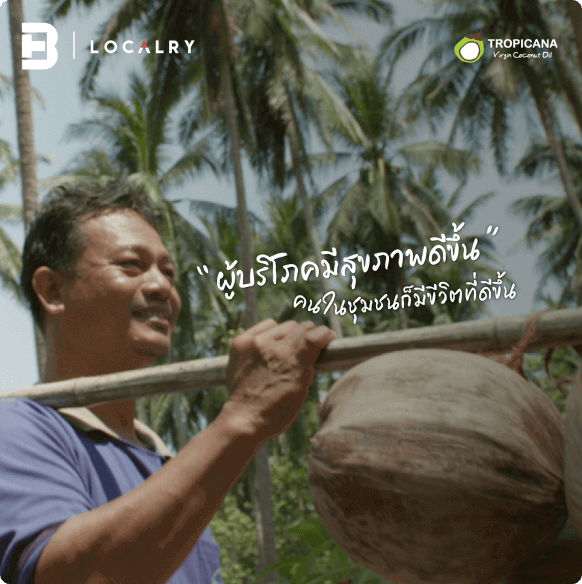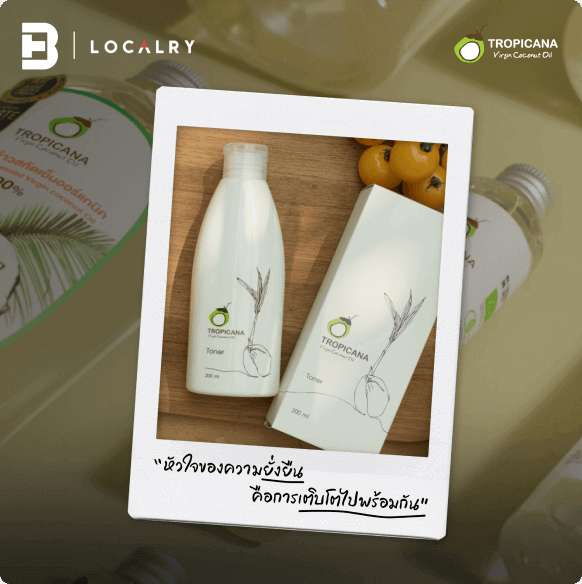 We believe that everyone in our environment contributes to our ability to flourish in a sustainable manner. That is why TROPICANA seeks to help coconut farmers, organization team members, partners, local communities, and our customers grow and enjoy a healthy life with us by supporting, developing, and caring for them. However, above and beyond our objective, we are profoundly concerned about maintaining a clean and developed environment.
guaranteed by world class certificates & Awards which out standing from others coconut oil products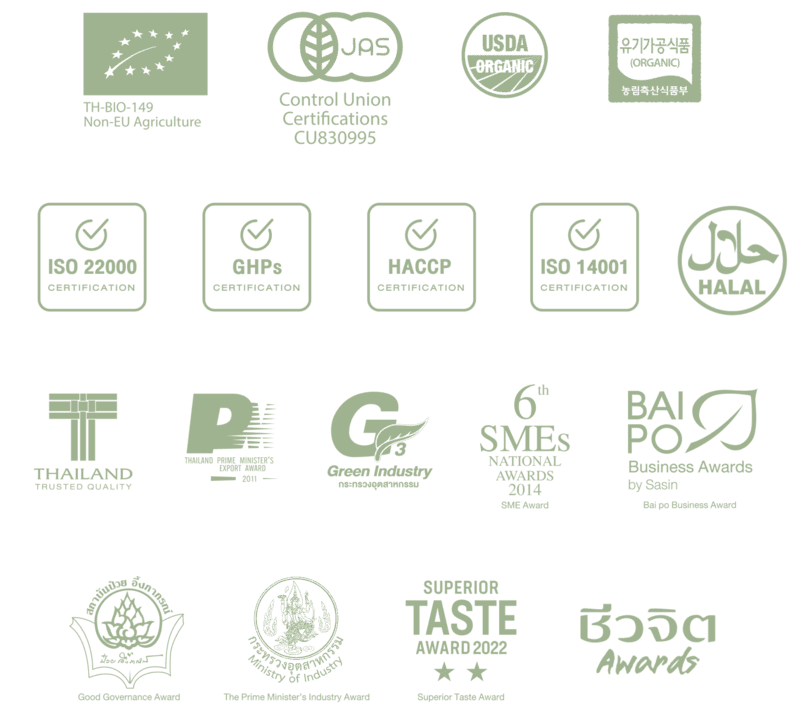 เราเชื่อว่าการที่จะได้สิ่งที่ดีที่สุดต้องเริ่มจาก "ความใส่ใจ" ที่ TROPICANA เราให้ความสำคัญในการใส่ใจในทุกๆ รายละเอียดและทุกๆ คนที่มีส่วนเกี่ยวข้องกับเรา ตั้งแต่เกษตรกรผู้ปลูก พนักงาน คู่ค้า ชุมชนรอบข้าง สิ่งแวดล้อม ตลอดจนลูกค้า ผู้ที่จะได้ใช้สินค้าที่เกิดจากความใส่ใจในทุกภาคส่วนเพื่อให้เกิดความยั่งยืน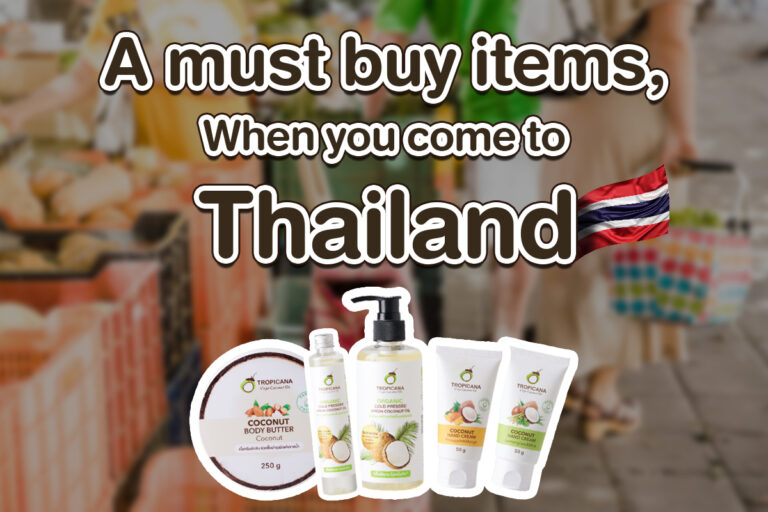 A must-buy item, when you come to Thailand! TROPICANA coconut oil is in the shopping list. When you embark...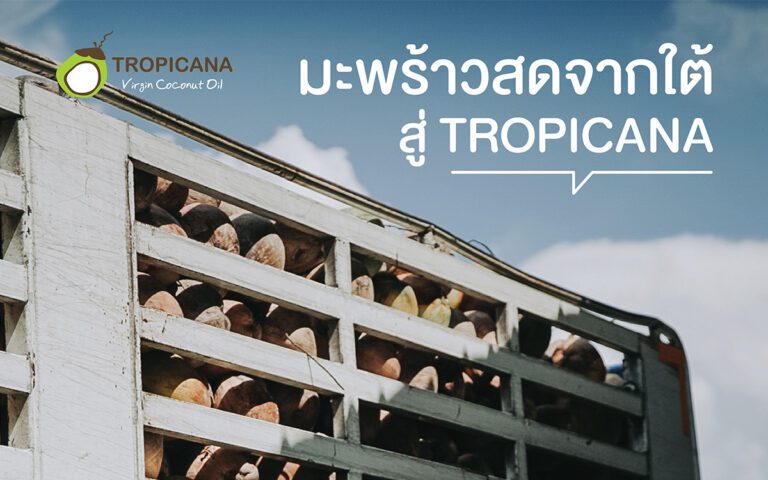 TROPICANA ได้เลือกใช้มะพร้าวสดจากลุ่มน้ำตาปี จังหวัดสุราษฎร์ธานี เป็นพื้นที่อุดมสมบูรณ์ มะพร้าวที่ได้เป็นมะพร้าวกะทิที่ลูกใหญ่...
If you like our products. Help us review and post your satisfaction on IG @tropicanaoil and use #tropicanaoil. See more information on Instagram @tropicanaoil