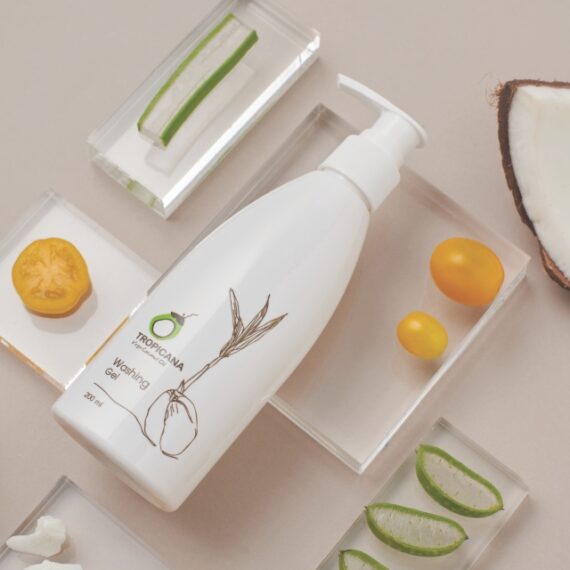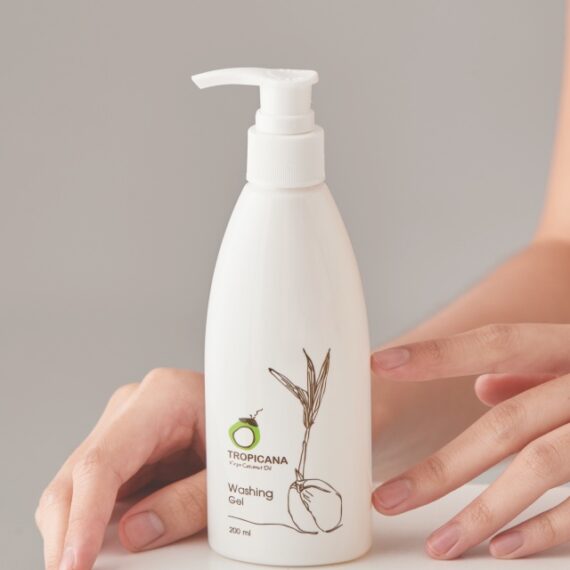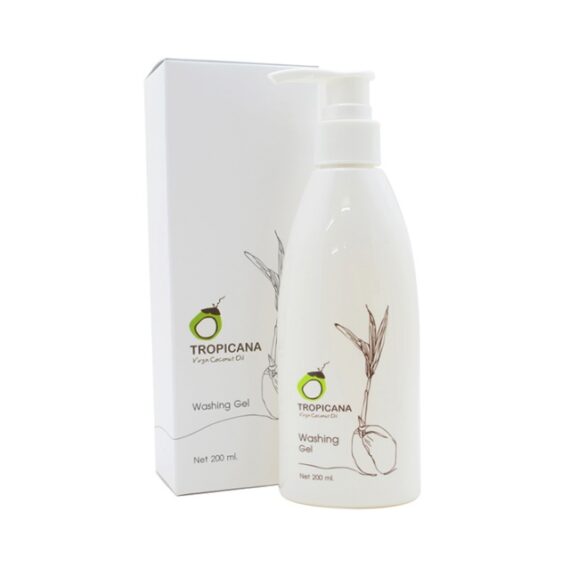 Tropicana Coconut Facial Washing Gel for Facial Up lifting (Non Paraben) 200ml
– Give well clean facial skin and moisturizing skin
– Fine bubbles and safe for sensitive skin
– Reduce wrinkles and promote even skin tone.
Direction of use:
Pump the washing gel on the palm, wash on the wet facial skin, rinse-off with the clean water.
23
people are viewing this right now
Description
Gentle facial washing gel comprises of mild surfactants from Organic coconut oil which maintain and give skin softly and high performance cleansing your skin without dryness. Combination with Aloe Vera, Phillinus linteus, Schizophyllan. Suitable for dry and sensitive skin.
Contains natural extracts
-Certified USDA organic cold pressed virgin coconut oil
-Complex mushroom extract
-Aloe vera extract
-Yellow tomato extract
-Nano cube V
-Wiz hazel
-Shea butter
Free From:
– Paraben
– Alcohol (Short-Chain)
– Silicone
– Petrochemicals
– SLS/ SLES